A few months ago I had a job offer which involved a relocation to the United States for few years. So I took it right away. However, I didn't know at the moment what I was getting into when it comes to complexities (and expenses) that come with it.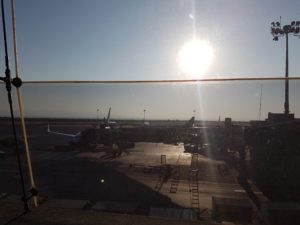 I had the fortune that a friend (and coworker) was able to provide me housing for the first couple of months to settle in while I looked for an apartment and a car.
It was Colombus day and I wanted to get my SSN paperwork done. The day I arrived I looked up my i-94 form, which I noticed was filled with an incorrect kind of visa in the system but correctly on my passport, this is a requirement to proceed with the request but anyway I showed up at social security administration office which was closed.
So I went to USCIS at Detroit, which I did and they told me there is nothing they could do that as it's a Homeland Security matter, so my first guess was to return to the airport and try to get it fixed right away which I would think its a basic procedure as I saw a note in the waiting room about it and how to get it fixed by just sending an email with a copy of the stamp and my visa. Went to my future workplace to ask for a scanner and I did send the requested information, immediately I got an auto-response that said: "Responses can take up to 6 weeks so please do not call or send another email.". I was starting my new position in 2 weeks.
Day 2 – Showed up at Social Security Administration office to try my luck but I couldn't do the request due to the issue with the i-94.
It seemed that the only way to get the form fixed right away was to leave the country and come in again and so I did. Went to Windsor, ON (Canada) by crossing the tunnel from Detroit downtown. I was there for around an hour and came back to Detroit, explained the whole thing at the immigration office and they issued a new form and that's pretty much how I got a was able to complete my paperwork without waiting 6 weeks. This time I asked for a physical one rather than depending on the online one. The best part of all, I was able to go back and finish my paperwork before the office closed.
Sadly I didn't take a photo of anything for this post so I will just dropped a photo that I took at an airport.